Mengapa Memilih Kami?
Dengan memilih kami, anda akan mendapatkan barang sesuai dengan kebutuhan anda dengan harga yang kompetitif dan jaminan garansi selama 1 tahun.
Three Phase ABB Electric Foot Mount Motor
TeSys D contactor LC1D09BD – 3P(3 NO)
BURKERT Solenoid Valve 6014 ID 126139
SIEMENS –MSENTRON - 7KM PAC4200
MEASUREMENT MONITORING SYSTEM / POWER QUALITY / WIRELESS 7KM PAC4200SIEMENS LOW-VOLTAGE & PRODUCTS
ASCO JOUCOMATIC
Solenoid Valve
ARI ARMATUREN - STEVI
Safety valve- Pro 470/471
ABB TRANSMITTER
ABBl Pressure Transmitter 266HSH
WIREMESH CONVEYOR
Suplai Baru, Custom, Repair & Maintenance
REDMAN YOSHITAKE
Solenoid Valve DP-10
VALVE KSB
KSB GLOBE VALVE
ASCHROFT Gauge Pressure
Gauge Pressure T5500E
PARKER Solenoid Valve
Pilot Solenoid Valve K065903553
Kabel SUPREME
SUPREME NYY 3×2.5mm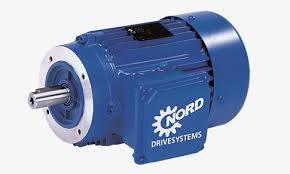 SWAGELOK
Check Valve, Tube Fitting, Male Connector
Pelaksanaan pekerjaan Upgrade Control DCS dari IMMFP12 ke SPBRC410 di PT. PJB Paiton #1,2
Pelaksanaan Training di ABB Singapore
Your Title Goes Here
Your content goes here. Edit or remove this text inline or in the module Content settings. You can also style every aspect of this content in the module Design settings and even apply custom CSS to this text in the module Advanced settings.
Selamat datang di PT. Arumdalu Multi Solusi
General Supplier dan Contractor.
Arumdalu Multi Solusi merupakan Perusahaan yang berasal dari Kota Surabaya yang bergerak di bidang perdagangan, yang didirikan pada akhir tahun 2018 untuk melayani kebutuhan akan barang dan jasa dilingkungan BUMN PT. PJB, akan tetapi selanjutnya berkembang untuk melayani kebutuhan di perusahaan umum dan industri.
Kami memiliki pengalaman untuk mensuplai barang dan jasa bidang Electrical, Mechanical, Control dan Instrument dengan menggunakan merk yang sudah dikenal umum.
Perlu Bantuan? Silahkan hubungi Kami